Gosnells Appliance Repair
Repair and Service of all major household appliance brands in Gosnells Region
Dedicated to providing fast & professional appliance service in Gosnells.
At one time or the other, we all need help at home. For this reason, our Gosnells Appliance Repair technicians ensure that you have a reliable partner you can count on. Whether it your appliances that need repair or installation, you can count on us.
We can repair both home appliances and office appliances. Our technicians are strategically placed to ensure that they get to you wherever they are. Apart from that, our technicians will diagnose and give you a recommendation accordingly.
Appliance Services We Provide:
The moment you notice a problem with any of your home appliances, here is what you do:
Step 1: Call us and explain the problem. You can alternatively choose to chat with us online.
Step 2: We will walk you through the process to ensure your appliance is worth fixing
Step 3: Our technician books in a time to come and make the repair, depending on your availability.
Why a Gosnells Appliance Repair Technician?
Exceptional Skills
Appliance repair requires skills and even above that, demands experience. We ensure that our repair servicemen update their skills so as to move with the new technologies as they come. The technicians are also licensed and insured.
Emergency Service
Working on appliance repairs over the years has taught us that a broken appliance can cause chaos at home. For this reason, we task ourselves with being able to be there when you need us. We offer emergency services even during odd hours. All
you need to do is give us a call if you are having any trouble with any appliance.
Service Warranty
When we have completed repairs for any your appliance, we give warranty for our services. Our Gosnells Appliance Repair techs are confident with our skill and delivery. The service warranty ensures that your faith in our work stays true.
Social Skills
Our technicians are not only trained to repair appliances but also ensure that they are trained on communication skills. That way, they are prompt, accommodating, professional, helpful and friendly.
Find your Home Appliance Repair Solution the Easy Way.
Call us at now and have installation or repair services delivered effectively and efficiently. Regardless of the problem, our
technicians will arrive with all the required tools to get to work instantly.
Should your appliance be written off, our technicians will guide you through the selection of a new appliance. They will also offer installation services for the same appliance the same day.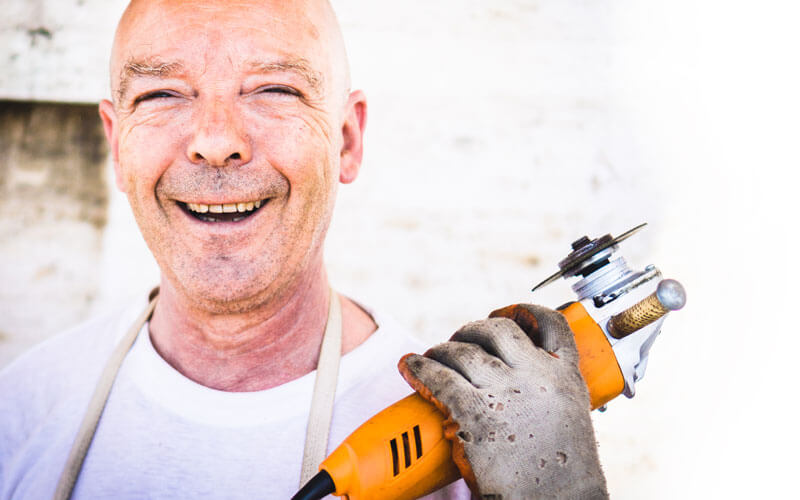 We have all the right tools, let us 
Help You
At Perth Appliance Repair, we offer repair services for all household appliances, including washing machines, ovens, dryers and stoves from all brands.